Second Generation Chiropractor Westlake
Dr. Derik Sanders Welcomes You!
Westlake Chiropractor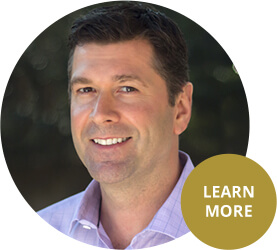 Dr. Derik Sanders is dedicated to helping you get better as quickly as possible. He believes that you're designed to heal from the inside out. If there's too much stress on your body, which is all too common in today's world, your body is constantly trying to adapt and compensate. Often, you might experience pain, discomfort, or a health condition as a result.
These symptoms are a message your body is sending, telling you that something isn't right. He'll listen to these signs to discover the underlying cause of your problem, supporting you where and when you need it so that you can heal without the use of drugs or surgery.
Offering Precise, Natural Care
Dr. Derik's patients include a range of conditions and people such as athletes, seniors, and young professionals. He enjoys working with entire families from pregnancy and pediatric care to young athletes, active teenagers and college students. Dr. Derik chiropractic care to help a diverse range of people feel their best! Many of our patients live active and healthy lifestyles and want someone to coach them in reaching their goals. Dr. Derik, with his extensive qualifications, is well-versed in helping individuals get well.
His meticulous care involves the use of applied kinesiology to help your body get exactly what it needs. Additionally, he offers nutritional counseling that assists those suffering from illnesses, allergies, hormonal concerns and more.
Gain the Knowledge You Need
During your visits, he works to educate you about your body and how to support it so that you feel well in mind and body. He enjoys creating relationships with people in our community and appreciates it when our patients refer their loved ones to him.
When you're empowered with information about your health, you can reach levels of wellness that you never thought possible. With numerous techniques and approaches, he'll tailor your care to your needs and preferences. Find out more — contact our chiropractor Westlake today for a same-day appointment!