Nutrition in Westlake & Marble Falls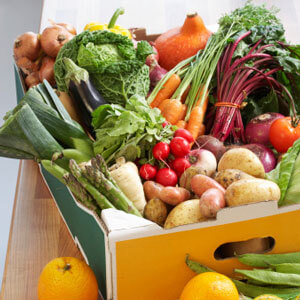 Nutritional consultations with Dr. Derik can help clear up many of today's common misconceptions about what our bodies need. Whether you don't know where to start or have been taking handfuls of dietary supplements, we can help determine your nutritional requirements and get you the high-quality products you need to reach optimal health.
Restoring Balance to Your Body
Toxicity, deficiency, and chemical stress are ever-present in our world and can cause numerous health problems. Dr. Derik is an applied clinical nutritionist and has taken many courses on nutrition and functional medicine. With nutritional support, many common issues can be helped, such as
Blood sugar issues
Fatigue
Inflammation
Memory problems
Adrenal Fatigue
Thyroid Imbalance
Digestive Issues
Allergies
He carries the products he recommends in his office and they include brands like Standard Process, Nutri-West®, Premier Research Labs, FlorAlive® and Ortho Molecular Products®. These companies' products have been shown to be highly effective and complete in-house testing for quality assurance. Besides providing these supplements, Dr. Derik may also recommend laboratory work or muscle testing that can reveal additional nutritional needs.
Individualized Recommendations
Dr. Derik tailors his recommendations to what his evaluation or testing reveals about you. There is no one diet that works for everyone, so he takes a customized approach. If you need a thorough nutritional consultation appointment, he can book a separate time. Otherwise, he may be able to give you advice at your regular chiropractic appointments.
Same-day appointments are available. Schedule your appointment today!
---
Nutrition
Westlake: (512) 347-8033 | Marble Falls: (830) 333-9877