Chiropractic Care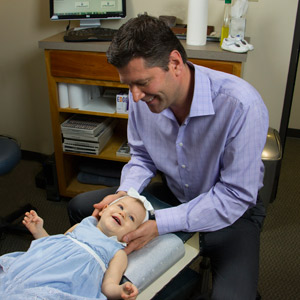 Experience the numerous benefits of chiropractic care! Dr. Derik Sanders focuses on restoring the balance to your nervous system with chiropractic adjustments. This powerful tool can jump-start your body's natural healing abilities and is a vital part of a health care routine for all ages.
Giving Your Body What It Needs
Your nervous system is the master system that controls every organ, cell, tissue and gland in the body. If it isn't functioning properly, you'll develop symptoms of pain, health conditions, and other issues. Dr. Derik's chiropractic care removes this interference so that you can have balance in your body and enjoy overall wellness.
Dr. Derik Sanders looks at you as an individual, using a thorough examination to locate the underlying cause of your particular problem. Then, through a series of treatments, he'll track your progress to make sure that we're moving in the right direction to relieve your symptoms. If necessary, he may recommend X-rays, laboratory work, or other diagnostic tools.
An Array of Techniques
Dr. Derik utilizes a variety of different adjusting techniques, selected for you based on your condition, preferences and age. He wouldn't adjust an infant or senior citizen in the same manner as he would an athlete, so rest assured that he'll tailor care to your needs. The many methods he may use include manual and instrument-based techniques:
Active Release Techniques®
Applied Kinesiology
ArthroStim®
Clinical Kinesiology
MyoFascial Release
Neuro Emotional Technique (NET)
Craniosacral therapy
Sacro Occipital Technique (SOT)
Diversified
Thompson
Torque Release Technique
Trigger point therapy
Dr. Sanders is Out-of-Network for all major insurance carriers. Contact us today to get started!
---
Chiropractic Care
Westlake: (512) 347-8033 | Marble Falls: (830) 333-9877