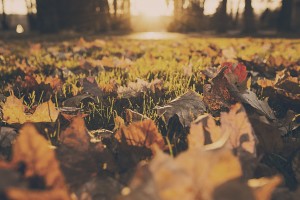 Fall is here! Take a look at what Austin and surrounding areas have to offer:
Pumpkin Patch:
Every Saturday and Sunday in October Barton Hills Farm provides great opportunities for some fall fun! Between a pumpkin patch where you can carve or paint pumpkins, a corn maze, live music, farm animals, and games you and your family won't get bored. The farm is located in Bastrop along the Colorado River so if you'd rather just kick back and relax, you can simply enjoy the scenic view with good food and beverages.
http://family.do512.com/bartonhillfarms
Another pumpkin patch that I checked out last weekend was Sweet Berry Farm's. They are open both weekdays and weekends and have a great selection of things to do from hayrides, corn mazes, scarecrow stuffing, pumpkin carving or painting, and you can also pick your own flowers. I had a ton of fun with my family so I hope you do too!
http://sweetberryfarm.com/index.html
House of Torment:
Halloween is coming up and if you dare you should check out the Austin House of Torment. It's a long walk through elaborately crafted sets with actors whose job it is to scare you, so get a group of friends because you won't want to do this one alone. They are open every night in October and have a special event called Blackout on November 10 and 11, so don't miss it if you're brave.
http://www.houseoftorment.com/hours.html#dateInfo
Austin Film Festival:
If you love film and everything related, AFF might be the perfect event for you. Enjoy 8 days packed with movie screenings, Q&As, script readings, a shorts program, and other cool things from October 26 – November 2. AFF will inspire your creative side and give you a closer look inside the industry.
https://www.austinfilmfestival.com/aff/live/
Blue Starlite Drive-In Movie Series:
If you want more scary fun to get in the Halloween spirit, Blue Starlite Drive-In is playing Halloween themed movies and scary movies all through October. Some of the movies include The Monster Squad, Hocus Pocus, The Shining, the Exorcist, and many more so pick you can your favorite and get cozy in your car. If you are not up for something scary, and are a Harry Potter fan they are also playing the entire movie series starting in November!
https://www.bluestarlitedrivein.com/tickets
Wurstfest in New Braunfels:
November 3-12 New Braunfels hosts the annual Wurstfest to celebrate its German heritage. Similar to Oktoberfest in Germany, this weeklong event will have no shortage of beer, German foods, rides, and live music. It's a great time and not too far from Austin, so if you've never been it is definitely worth checking out.